91
« Last post by Fanboy on January 09, 2016, 01:06:34 PM »
Some pictures. I think I would approve of a Meiko-Shuri feud for 2016.
https://twitter.com/zen666zen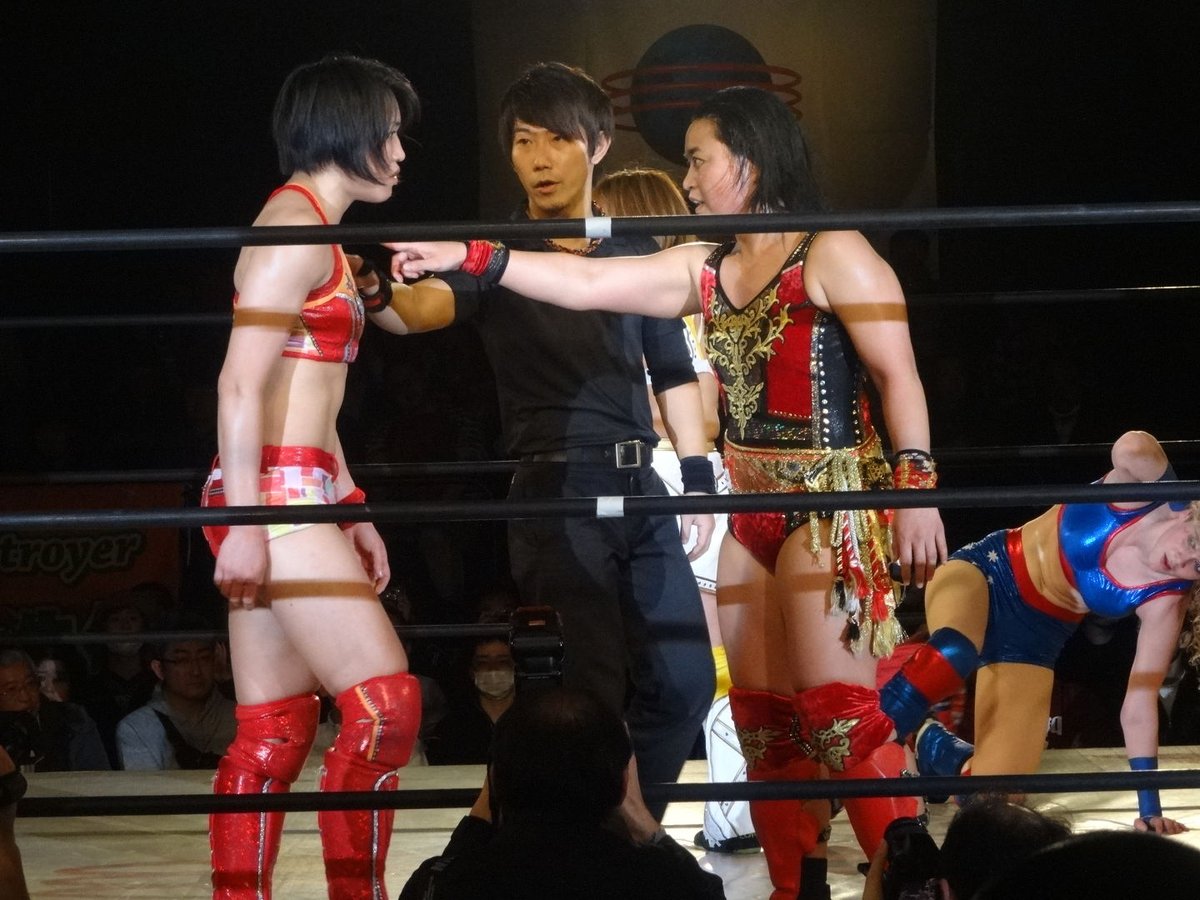 Sachiko & Kimura have a strong relationship that was forged when Sachiko went on an expedition to Okinawa in 2011 when Kimura worked for Okinawa Pro. This covered the time immediately after the earthquake/tsunami disaster, as Sachiko was in Okinawa when it happened. Chisako ended up living and working with JWP at that time.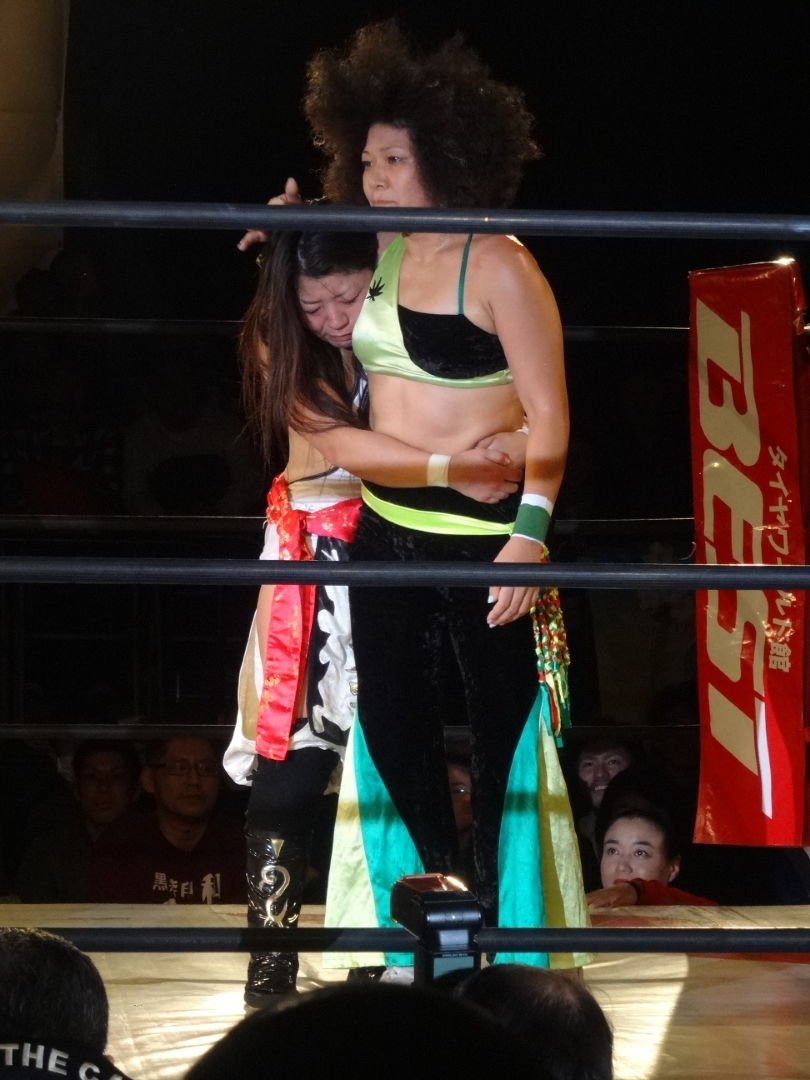 Iwata's gonna be the kicker. I always wondered why Satomura didn't have a trainee that was a kicker.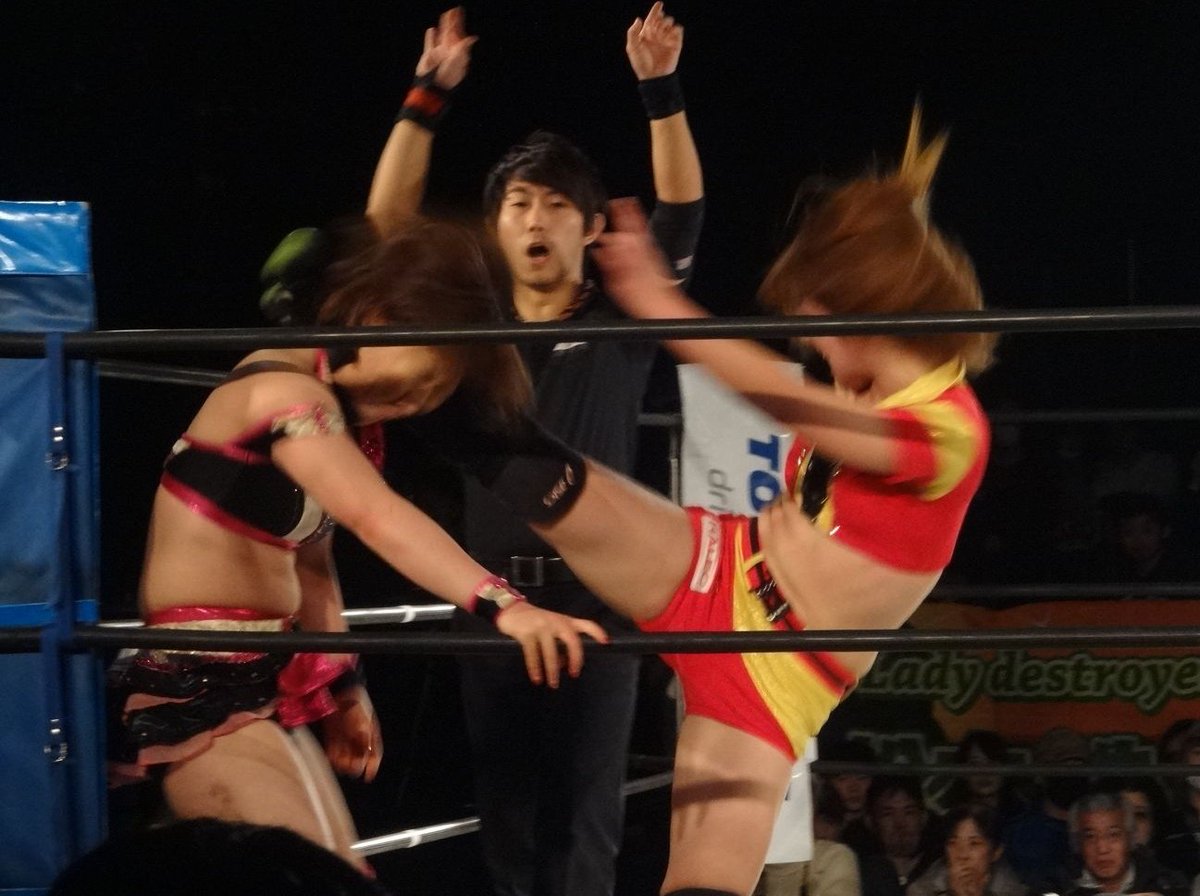 https://twitter.com/ecochanpapa
Nerd villain--even if she's got a ways to go in the ring, I love the commitment to the character. Feels kind of Uematsu-esque.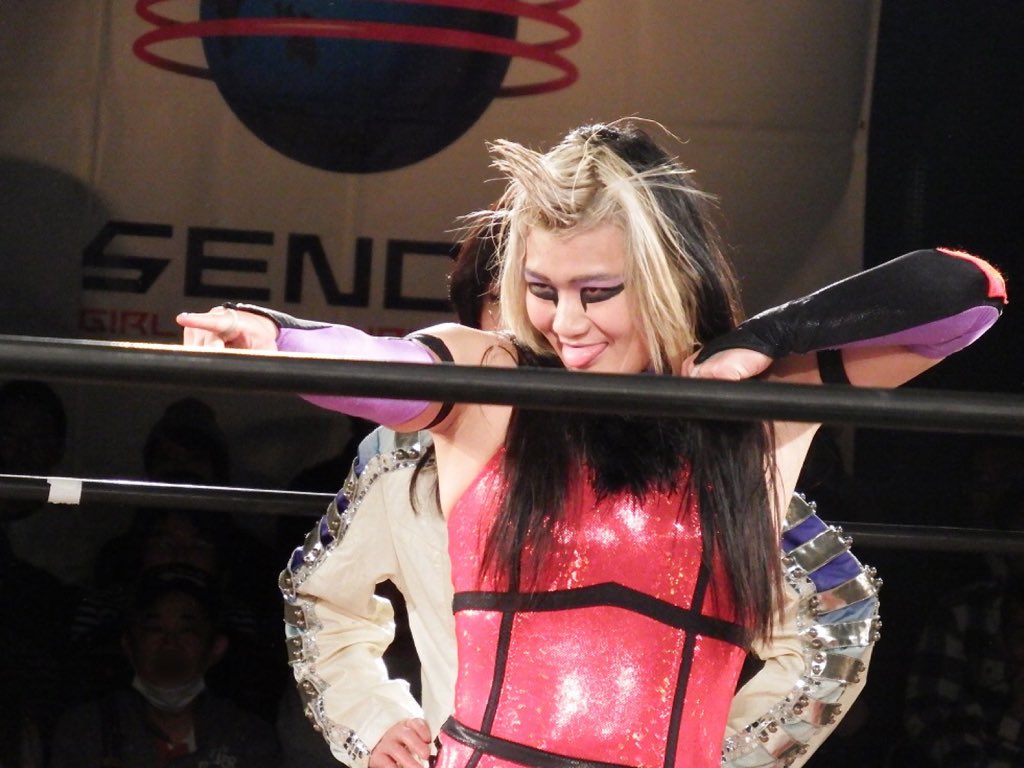 Jumonji Shimai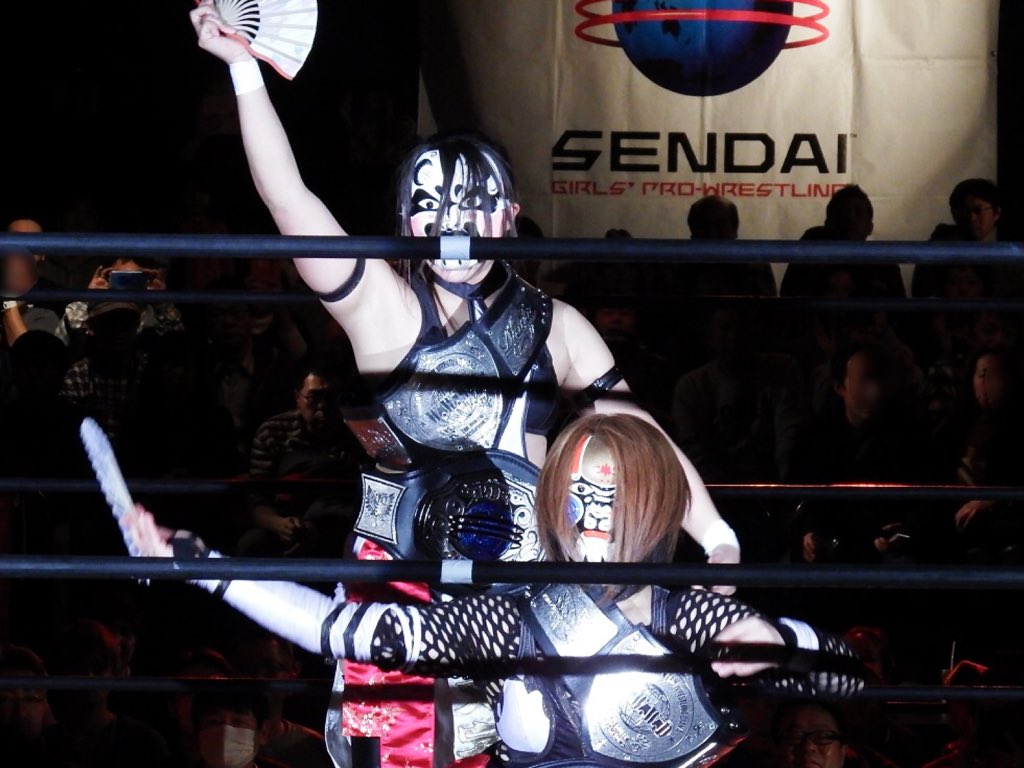 Chihiro bites off more than she can chew today. Aja's no rookie.