51
« on: July 05, 2010, 11:10:16 AM »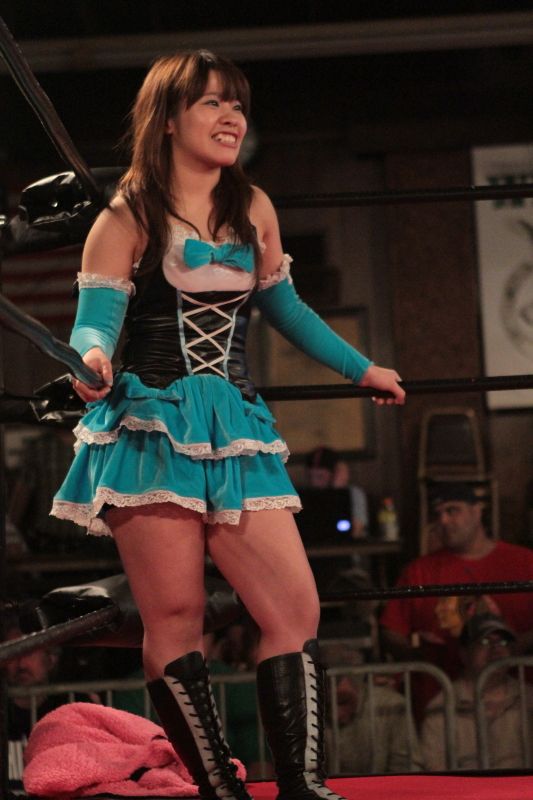 SHIMMER - WOMEN ATHLETES is proud to add
Misaki Ohata
to the announced list of wrestlers who will be a part of our Volumes 33-36 DVD tapings on September 11th & 12th at the Eagles Club in Berwyn, IL. Everyone at SHIMMER is excited to continue our working agreement with Japan's S-Ovation Co., Ltd. in September.
Misaki Ohata had her work cut out for her during her first series of matches in SHIMMER competition earlier this year, battling SHIMMER originals Daizee Haze, Cheerleader Melissa, and Sara Del Rey in singles bouts. Misaki made a fantastic impression on the Berwyn crowd as the first of the visiting joshi stars to enter the ring on Volume 29, pulling out a huge victory against Daizee Haze, and in the process igniting a new killa fire in The Haze. Ohata returns to the States in September looking to turn more heads and rack up more victories with her submission skills, taking on the top talents our part of the globe has to offer once again!
Misaki joins previously announced talents SHIMMER Champion Madison Eagles, SHIMMER Tag Team Champions "The Canadian Ninjas" Portia Perez & Nicole Matthews, Cheerleader Melissa, Sara Del Rey, MsChif, Daizee Haze, Ayumi Kurihara, Nikki Roxx, Daffney, Jessie McKay, Tomoka Nakagawa, and Amazing Kong (9/12 only) as those confirmed thus far for participation in the September tapings.
Just one front row seat remains available for BOTH 9/11 & 9/12. E-mail
shimmernews@yahoo.com
right away if you are interested in it. The tickets will go to the first person to make payment on them.
General admission seating is still available for both days of tapings. Cost is only $20 per day, which covers the filming of two full length SHIMMER DVD releases each day.
Visit
http://shimmerwrestling.blogspot.com/
to secure your tickets right now.